Who We Are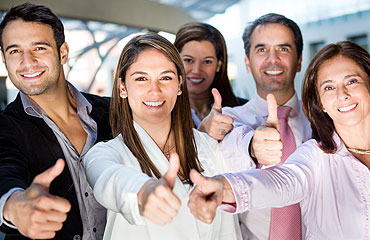 M2C innovation Ltd originally started life as a supply chain specialist sourcing products from all round the world and putting manufacturers in connection with Suppliers, M2C actually means manufacturer to customer however over the years we have worked so closely with certain companies that we have ended up owning them!
With a network of sourcing partners throughout Europe , America and the Far East we are able to source and supply products that enable customers to compete in the increasingly competitive marketplace.
Securing some valuable supplier partnerships we are now able to bring www.cablesandcomponents.com to customers offering a wide range of cable and connectivity products from some of the worlds market leading manufacturers.
Giving consumers the choice and flexibility to order cables in various lengths and for 100's of different applications we think the growing portfolio will ensure we have the cables you need and if we don't please reach out to our sales team and see if we can source your specific requirements.
Our sales team has an extensive knowledge of cables and their applications to call on so if you need any help in cable selection please call them on 0044 1480 275770 and ask for one of our cable specialist to help you select the right cable.
At M2C Innovation we have a varied portfolio of brands and online retail stores but the common theme throughout our businesses to delivering excellent levels of service to our customers and as our company moto is " Don't accept that just because something has always been done this way it's the best way it can be done " we strive to constantly improve.
Our History
2007 -
One Stop Festival - Ground breaking site launched offering everything the festival goer could possibly need all on one site www.onestopfestival.com
2009 -
2013 -
Pod Tents – Re defining the camping world with a tent system that allowed tents to be connected together – www.podtents.com
2014 -
2015 -
Funky Monkey Tents – A cheeky tent brand with bold individual designs to help people stand out from the crowd  – www.funkymonkeytent.com
2017-
Qube Tent – A quick pitching connectable tent range launched on Indiegogo that has now sold in 50 + countries worldwide – www.qubetents.com
2018-
Cables & Components site launched
Job Opportunities
We do not currently have an vacancies however if you feel you have some skills that you think we need to add to our team and you want us to hold your details on file should something come up then please feel free to email us you CV and we will reach out should you be the candidate we are missing. Please email sales@cablesandcomponents.com
Advantages
Cable specialists with 30 + years industry experience to assist you by phone or email on the correct cables for your application requirements. 
Strong relationships with some of the worlds leading manufacturers to ensure we bring you market leading products at competitive pricing. We have build our reputation on offering only quality products so you can be confident the products you order will meet all the industry standards.

We are available to assist all customers Monday - Friday 9-5 ( GMT ) 0044 1480 275770 by telephone or by email
sales@cablesandcomponents.com
 and we look to respond to all email requests in 24 hours